Senior Associate, Amandeep Khasriya, celebrates the strides that women have achieved in the workplace and considers what challenges remain.
The campaign theme for International Women's Day 2022 is #BreakTheBias. Whether deliberate or unconscious, bias makes it difficult for women to progress. Knowing that bias exists isn't enough, action is needed to level the playing field. To create a more equal and balanced profession, we all need to take responsibility, be more understanding and learn to be self-reflective whenever we are biased.
#BreakTheBias – what's the situation in the legal profession?
Women make up roughly 51% of practising solicitors and more than 62% of entrants to the legal profession. However, only 35% of law firm partnerships are made up of women. Further, the percentage of women in equity partner positions in law firms currently stands at just 16%.
There remains a wide pay gap, on average female solicitors earn 17.4% less than their male counterparts. Whether conscious or unconscious, bias is still one of the most pervasive barriers to gender equality in the legal profession. In 2018 the Law Society published a survey stating that unconscious bias was one of the biggest barriers faced by women across the legal sector to leadership.
We are now seeing more and more women reaching the higher echelons of their professions and this is to be celebrated, but there is still much more that needs to be done. Even in areas where women are progressing, they still face gender inequality and challenges such as the gender pay gap, unconscious bias assumptions and traditional office-based expectations.
This means that law firms have an important job on their hands. They must ensure that taking a step forward in offering all employees flexibility and a balanced approach to work isn't at the detriment of how women are treated in the workplace. To do this will require cultural change and open, honest conversation about bias in the workplace.
#BreakTheBias – what's the situation at Moore Barlow?
Moore Barlow is leading the way in readdressing the balance. Not only is 56% of our partnership female, but we are breaking the bias around part-time and flexible working. Two fifths of our lawyers work part-time, which is starting to cascade across the partnership, with around 10% of our partners currently working part-time.
Our long-term ambition is for this percentage to proportionately represent all our lawyers, at all levels. This will help to serve as a good marker that our firm's culture is right and that needing to balance work and life responsibilities doesn't hold people back or act as a barrier to career progression.
Female vs male lawyers at Moore Barlow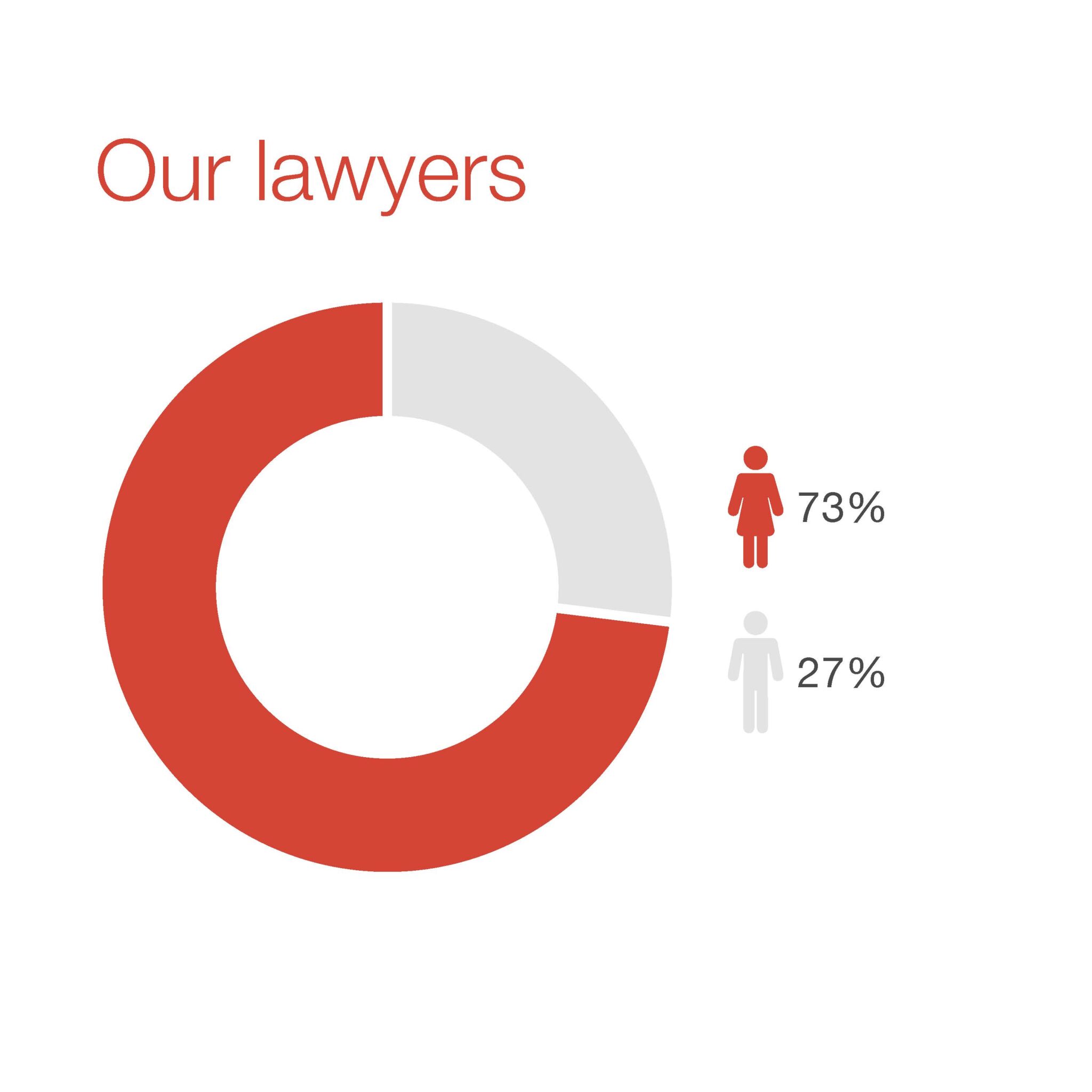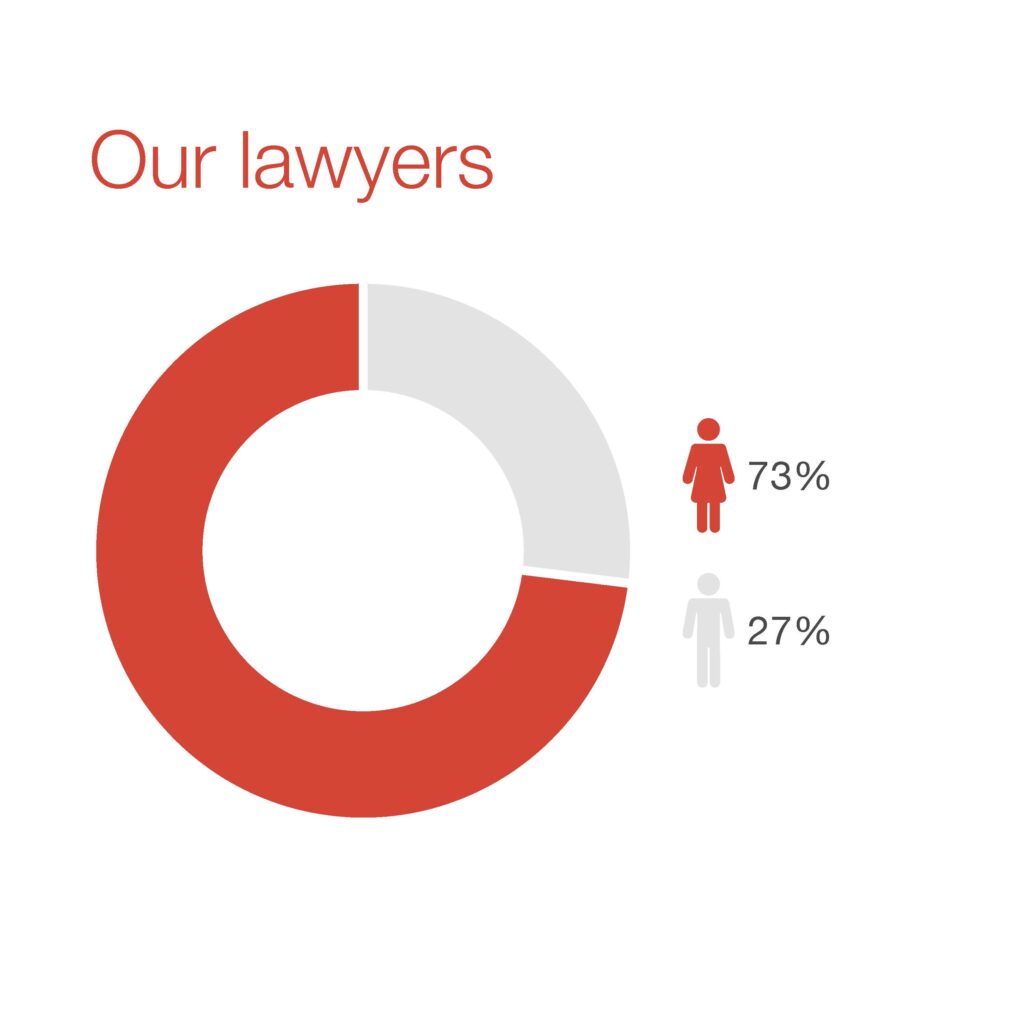 Full time vs part time lawyers at Moore Barlow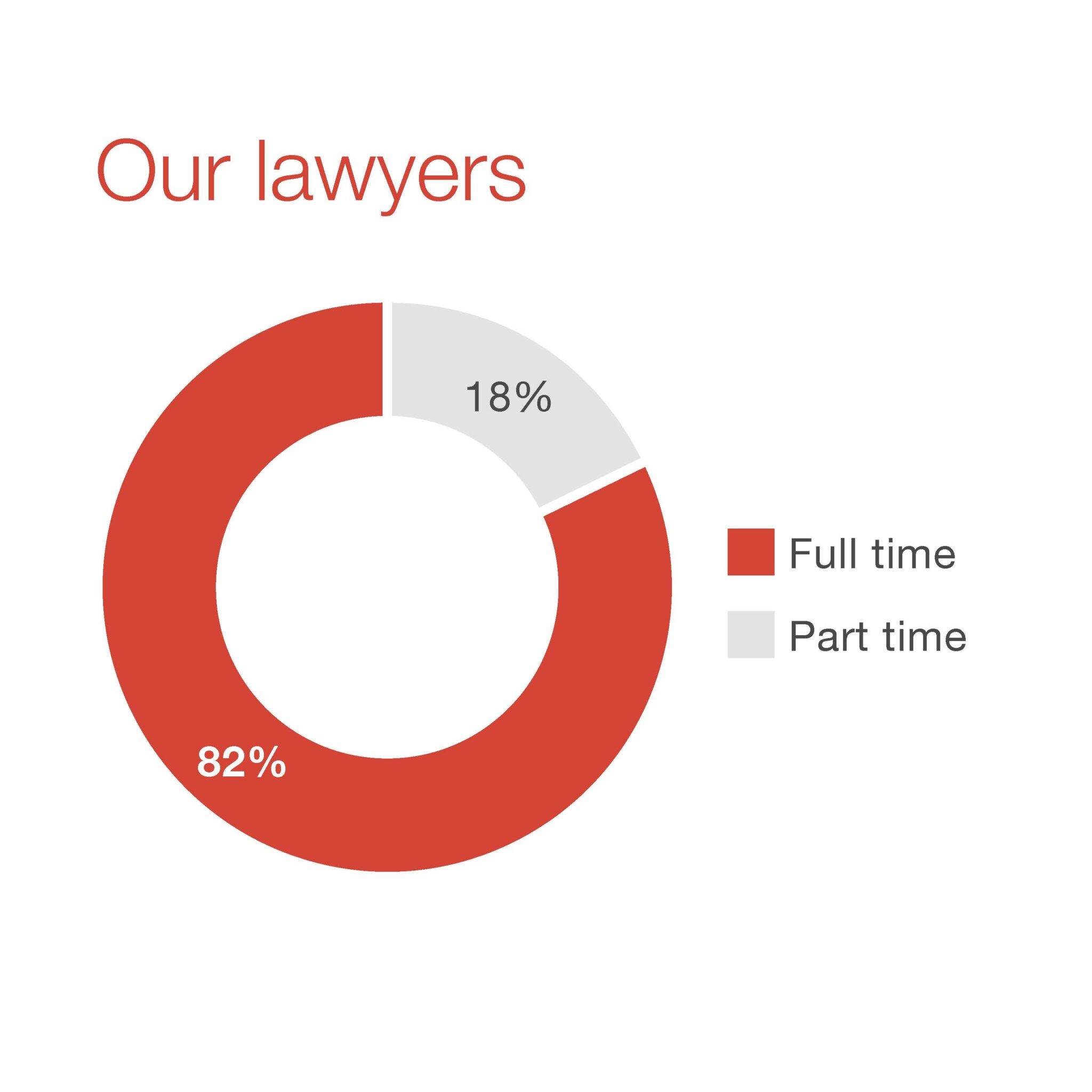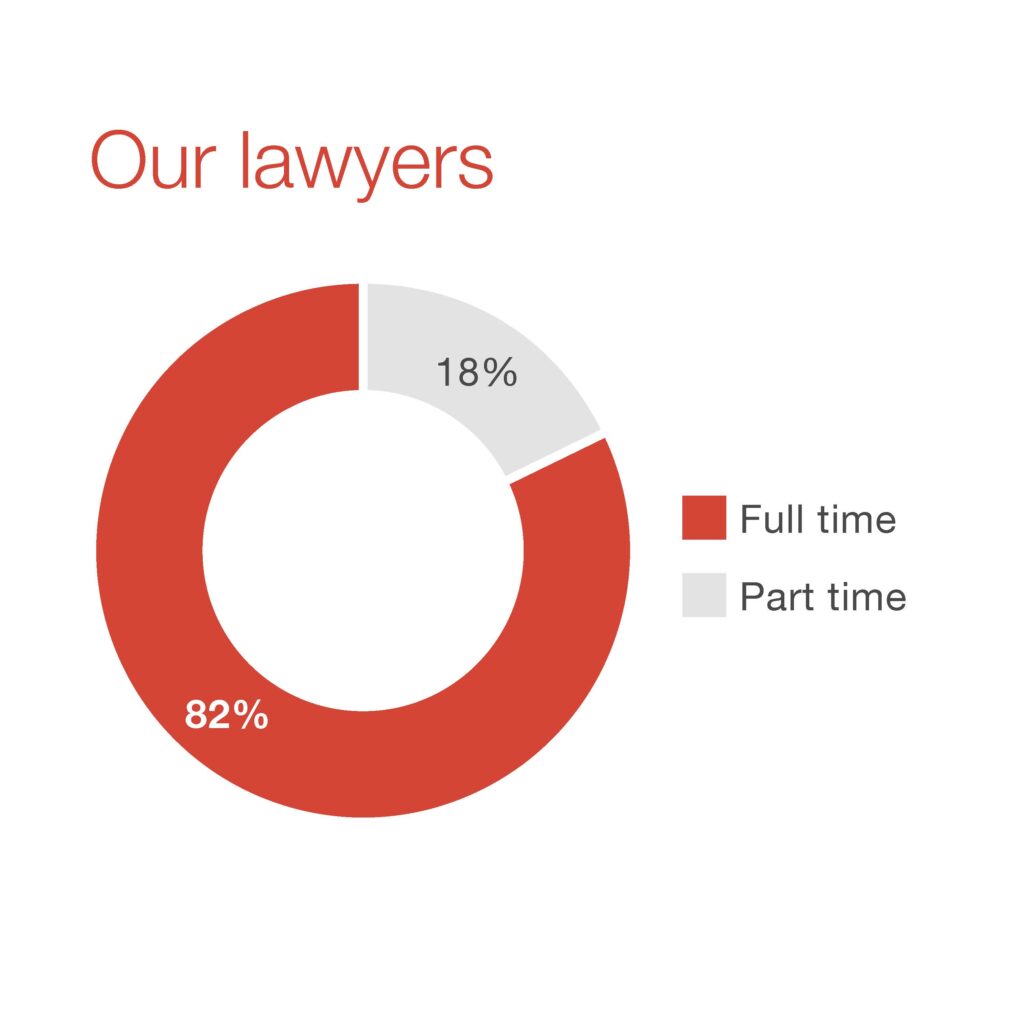 Positive change is also reflected in the leadership of the Law Society. The current president, Stephanie Boyce is the Law Society's first black president and when Vice President, Lubna Shuja follows on from Boyce to become president, this will be another leadership first, as the representative body for solicitors has never had women take the top role consecutively and Shuja will be the first Asian to hold this role.
My non-universal experience
Planning this article for International Women's Day allowed me to reflect on my own experience as a female solicitor. This time last year, I was on maternity leave with my second child, Lara. The time I got to spend with my new-born was invaluable, I don't regret it, nor should any woman be made to worry. I had been following the activity at our newly merged firm, and I had even chaired our diversity and inclusion committee meeting whilst on maternity leave. I felt 'in the loop' with regular contact with my team. Yet I returned to work feeling anxious – would I need to prove myself all over again?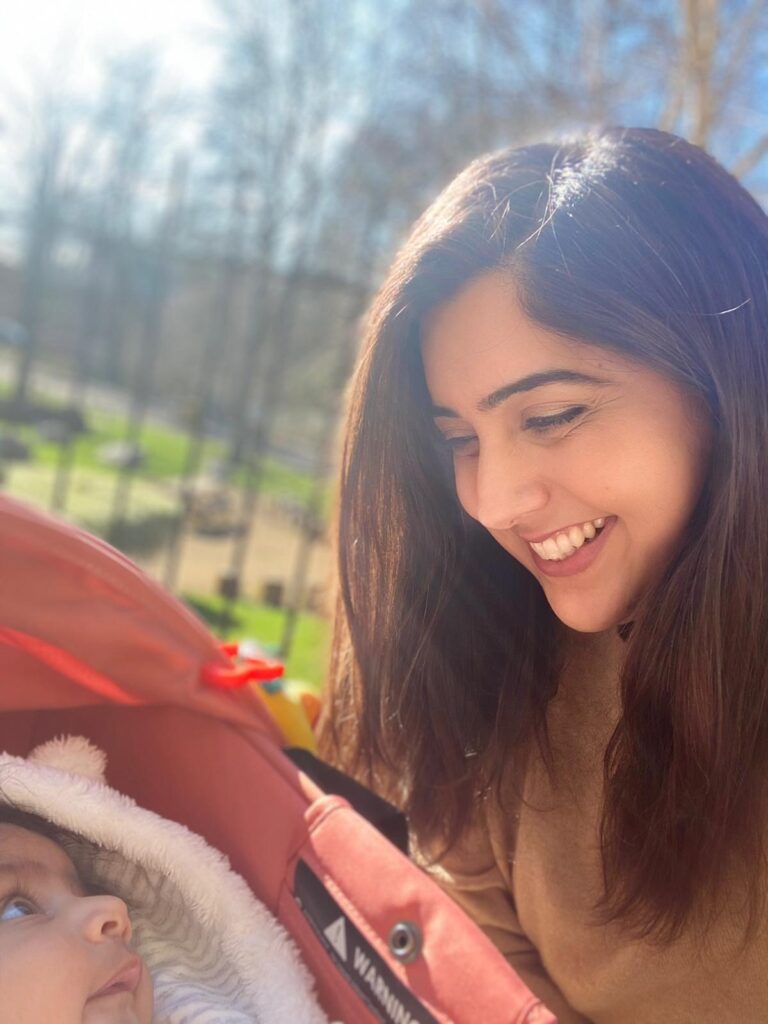 Having already returned from one maternity leave, I thought 'I've got this' and 'I know how this is going to go'. Notwithstanding that I was returning to a supportive team and a head of department, Trevor Sterling, who regularly role models as a busy dad to three and openly shares the good and not so good about life with young kids. So, you can imagine how jarring it was when I realised that I needed more support and more time to feel fully integrated.
I had underestimated returning to work. I learnt that returning for a second time is not easy because you've already been through this once. Physically and emotionally it's challenging and navigating life as a working parent is pretty fully on.
The importance of support
What's made things easier? Well, my team's human-first approach, their support and encouragement. They reminded me about the importance of work life-balance and that I was doing a good job. I've also returned to our firm's hybrid working guidance where our culture is based on autonomy that trusts and enables you to determine how, when and where you deliver your very best work, in balance with your personal and work needs. Recognising that a one-size-fits-all approach won't work for all of us. There have been further projects too, such as the launch of our mentoring programme, the work carried out by our Aspiring Lawyers group and the support of recent burnout training – all geared to supporting lawyers through their careers.
This is a big focus of our inclusion strategy at Moore Barlow where more than half our partnership is female, but we know we still have work to do to ensure equality across a company where 75% of all employees are women. And we want to do better. As part of a project carried out by our committee, we are planning to hold focus groups and understand what the 'returner' experience is like at the firm, what worked well and what could we do better? There could be some simple changes that we could make to staff experience a better return to work and other things may need more time and investment which we want like to explore and support.
Overall, the picture is optimistic, and I share this sentiment with Moore Barlow colleagues and friends across the business. Yes, we are still on our journey with achieving true gender equality in our profession, but we are in the best place for it. Our senior leaders and people team really want to listen, engage, and improve our workplace.
Do we still need an International Women's Day?
Yes! There's no place for complacency. According to the World Economic Forum, sadly none of us will see gender parity in our lifetimes. There's urgent work to do – and we can all play a part.
The legal profession is not immune to the pressures of societal norms and bias – whether it's unconscious, conscious, proximity, affinity, information, selection or whatever the next buzz word bias could be.
As a society, we remain a long way away from achieving gender equality at home and at work. Social norms take time to change and are often difficult to influence directly.
As champions of change, men also can work towards the positive transformation of social norms and can hold other men accountable, and encourage them to join in.
We all have a role to play, so let's consider what change each of us can make. I'm proud to work for a firm that is willing to listen and adapt to the needs of its people and is always looking to enact change where it is needed.